Don't Let Rising Labor Costs Hurt Your Business
Did you know that you can find significant savings on your labor costs—everything from healthcare and benefits to workers' compensation and employee perks? The answer is HR outsourcing.
While many businesses stand to benefit from working with an HR partner, a lot of employers worry that it will involve extra costs. That's an especially big issue when 49% of Hawaii business owners said keeping costs in line was their top concern.
In reality, outsourcing to a local HR partner can be a great strategy to get rising labor costs under control. Let's take a look at three reasons why.
1. There's a lot of costly HR "extras"
First, the true cost of HR is actually more than just your employees' wages. It also includes things like healthcare and benefits, insurances like workers' compensation and Temporary Disability Insurance (TDI), employer taxes, and administrative costs like payroll too. These expenses can make up about 70% of your labor costs (including wages).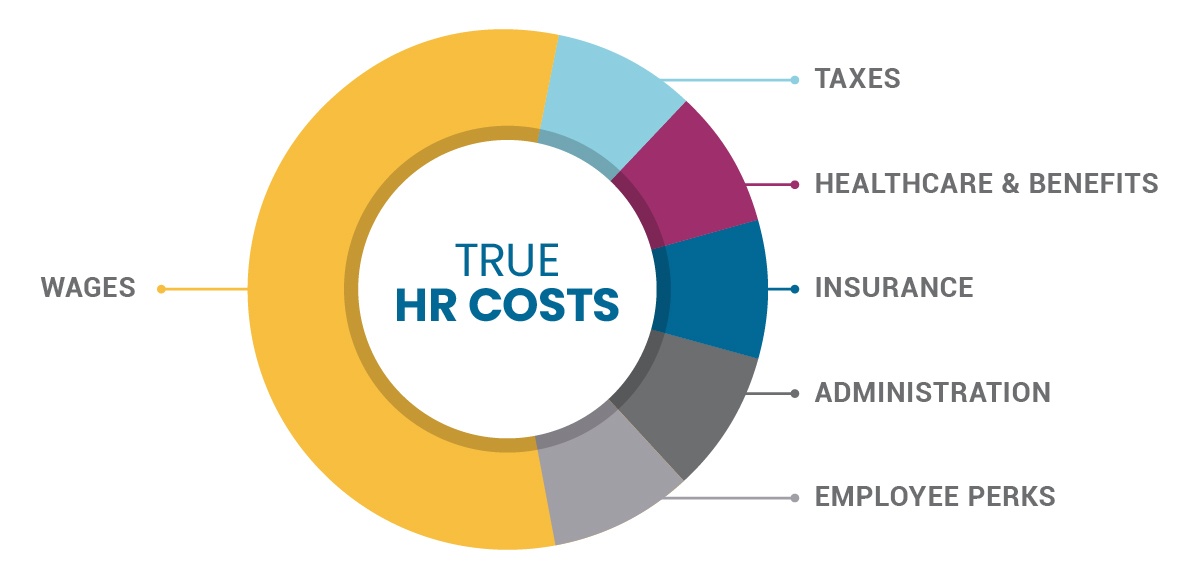 2. Buying in bulk has its perks.
Second, when it comes to determining pricing for all these extra HR costs, many local businesses are at a huge disadvantage simply because of their employee size. The reason is something we call buying power, and Hawaii businesses don't have a lot of it.
Buying power: It's the idea that you can get a better deal when you purchase things in large quantities. It's the reason toilet paper is cheaper when you buy it from Costco. Or, you may have seen buying power in action if you've ever given a discount to a client who was sending you a large amount of work.
The same goes for all your "HR extras" too. When it comes to your business, the cost of things like healthcare or workers' compensation insurance is going to be very different if you're purchasing it for a company of 10 employees, versus a company with 100 employees.
3. There's power in partnership
When you work with an HR partner, they extend their buying power to YOU—which means you save on all your "HR extras" while getting more value for your dollar. After all, an HR partner can have the buying power of hundreds of businesses and thousands of employees (at ProService, we represent 35,000+ employees).
This is really good news for Hawaii businesses. Whether your business has 1, 10, 50 or 200+ employees, you can offer benefits on par with Fortune 500 companies at a reduced price—as long as you have the power of an HR partner behind you.
For example, you can find savings on things like:
Top medical, dental, and vision coverage
Flexible Spending Account plans
401(k) and student loan repayment assistance plans
Life insurance and personal accident insurance
Disability insurance
Gym memberships, commuter benefits, and other perks
And while you may not think of things like workers' compensation and TDI rates as negotiable, they are. Leveraging the buying power of a big group can get you better rates on these mandatory insurances and save you money—especially if your HR partner handles claims management in-house.
Benefits that help you (and your employees) win
Not only does offering excellent benefits help you take better care of your hardworking employees, it also positions your business to attract and win top talent too (remember, Hawaii's workers are looking for better benefits to deal with our high cost of living). In our low-unemployment market, having great benefits can be a huge differentiator for
your business as well.
Still not convinced? Download our free ebook to learn more about the major advantages of outsourcing & HR partnerships in Hawaii.