Welcome to ProService Hawaii
A warm aloha to our Makai HR partners! You're in the right place. Here are a few of the exciting things you can expect next as part of the ProService ohana.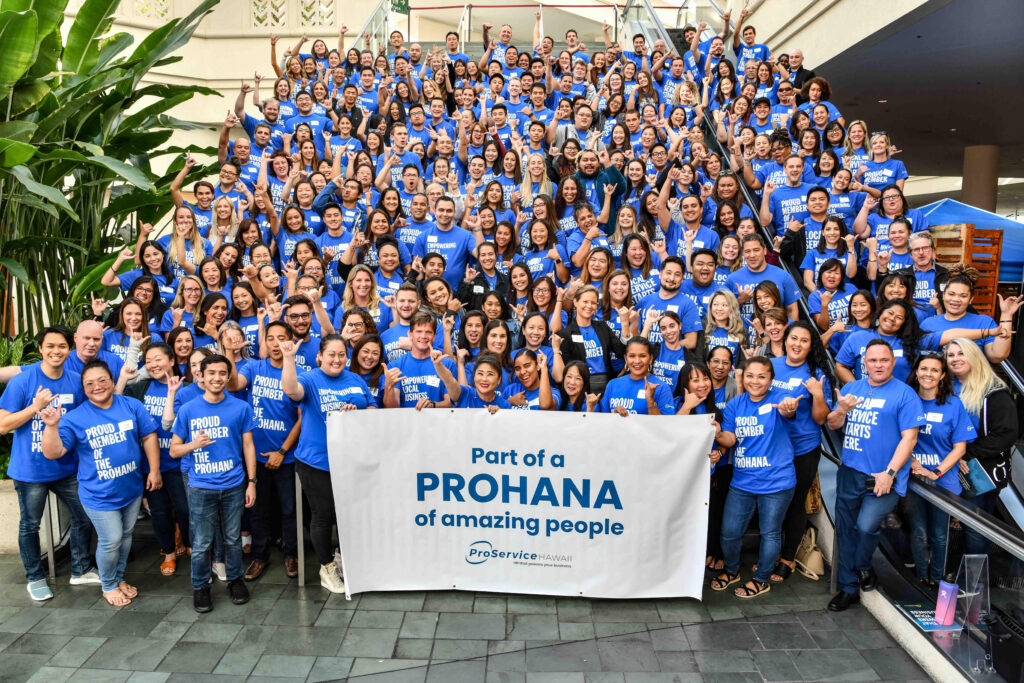 More for you & your team!
Easy login to your HR platform
As part of the transition, you and your employees will be able to login to your HR platform from ProService website! Here's how to login:
1. Click on "LOGIN" in the top right corner of our website,
2. Select "Makai HR Login" from the menu.
3. Select whether you want to login as an Employer or Employee.  Note: Your login and password remain the same as before.
Your new Kapili Service Team
Instead of one payroll specialist, you now get a whole team! With our team setup, you can expect even better service and support from ProService.
Here's why: In our new team-based approach, anyone on the Kāpili Team can help you. You won't have to wait for one person to respond; anyone on our team can assist when you call or email us. The team comprises Client Services Specialists trained to support your payroll and HR needs. When you call in with a payroll question (like adding in more hours), or an HR question (like new hire paperwork), anyone on the team can assist you on both—that's less forwarding and faster resolution for you.
What does Kāpili mean?
Kāpili means "to build or put together" in 'Ōlelo Hawai'i. We wanted to commemorate the synergy between Makai HR and Proservice Hawaii. Our name serves as a reminder of the two entities working together to build a new service delivery model that feels additive to the client experience and acts as a reminder of our promise to continue building strong relationships and viable partnerships.
More HR support for you & your team from hire to retire
On top of the payroll, benefits, and HR support you're used to receiving, you'll also get access to our expanded services and resources:
Here are a few highlights:
Free HR and Safety Training Courses:

Give your team opportunities to learn and grow.

ProService clients can access training sessions and development programs led by certified HR leaders at no additional cost. 

Claims Experts at Your Fingertips:

Whether it's a workers' comp, TDI, or unemployment claim, our team of claims specialists can help you and your employees navigate the complex process and mitigate risk – for you and them. 

Employee Service Center to Support Your Team: Do your employees have questions about their paychecks? What about W-2s? ProService's Employee Service Center is an extra layer of support your employees can now receive. Employees can call (808) 394-4162 to get support. 
Offices Across the State: Did you know? ProService has offices on all major islands, including Oahu (Hawaii Kai and Downtown Honolulu), Maui (Kahului), Kauai (Kapaa), and Hawaii Island (Kona). Stop by and say hello!
Discounts, Perks, and More!

Our

Employee Perks Program

offers valuable discounts on products and services from local businesses exclusively for ProService Hawaii clients and their employees.